August 25th, 2015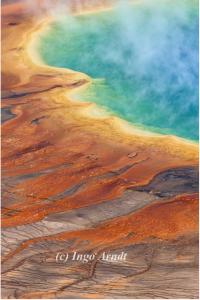 In celebration of 99 years of protecting our wild national heritage, the National Park Service is giving us all a free pass. Admission to our national parks is waived all day today. The Park Service was created by an act signed by President Woodrow Wilson on August 25, 1916. Our beloved Yellowstone National Park was established by an Act signed by President Ulysses S. Grant on March 1, 1872, as the nation's first national park. It's hard to conceive of a time when this special place wasn't protected land. In that time, natural sites like the Grand Prismatic Pool in Midway Basin, have become symbols of of the natural history of the U.S.
May 4th, 2015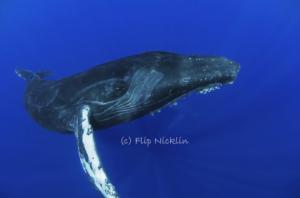 On May 11, National Geographic whale photographer Flip Nicklin will be spinning tales about his career and life spent Among Giants at San Francisco's California Academy of Science. An entertaining and compelling speaker, Nicklin will be sharing stories of adventure and science 40 years working with talented scientists, chasing and photographing whales for a living. The talk will be accompanied by a show if his current and most memorable photos presented on the Morrison Planetarium's 75 foot all digital dome. We're looking forward to it.
April 27th, 2015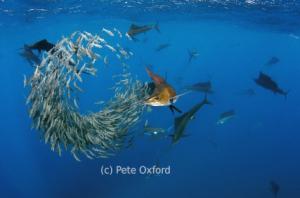 National Wildlife Federation and its treasured publication, Ranger Rick magazine, are pleased to announce that Pete Oxford, of Quito, Ecuador is the winner of the Ranger Rick 2014 Photographer of the Year Award. Each year this award is given to the professional photographer whose work in Ranger Rick has most effectively advanced the magazine's mission: to inspire in young children a love and understanding of wildlife and the natural world. The contest winner will be featured in the May 2015 issue of Ranger Rick magazine

Oxford's eye-popping photos appeared in several 2014 issues of Ranger Rick and represented a broad range of wildlife, including a sailfish on the hunt, a charming Chachi treefrog, a grub-eating aye-aye, and a sssensational banded tree snake.

The contest judges took special note of Oxford's ability to tell fascinating animal stories through photography, his subject versatility, his technical expertise, and his lifetime commitment to wildlife education and conservation.

"Pete is the ultimate can-do wildlife photographer," says Ranger Rick's photo editor, Susan McElhinney. "He can drop down on all fours to capture the look on a tiny frog that is so intimate you immediately bond with it. Then he can turn his camera upward on a huge rhino being lifted by helicopter and transported to safety and thoroughly mesmerize you with the results. He can also put on scuba gear, dive into a school of sardines and photograph a sailfish swimming in wild swirls at 60 miles an hour. He's truly amazing!"

A British biologist and conservationist, as well as a photographer and writer, Oxford has had a passion for wildlife and the natural world since childhood. "As long as I can remember," he says, "I have wanted to spend my life traveling and (involved) with wildlife. Having converted my dream to a career, my mission now is, through photography, to inspire in others an appreciation for the beauty, the importance, and the fragility of nature."

Oxford works as a team with his wife, Renee Bish. The two have traveled repeatedly to all continents in search of awe-inspiring images. Their photographs have appeared in many major national and international magazines, including National Geographic, Time, Smithsonian, BBC Wildlife, International Wildlife, Geo, and Airone. Oxford has also published 12 books on wildlife, conservation, and native cultures and is one of the founding members of the prestigious International League of Conservation Photographers. http://animalsandearth.artistwebsites.com/art/all/all/all/pete+oxford
January 15th, 2015
Accomplished hotographer and entemologist Piotr Naskrecki chronicled his experience raising a bot fly from a tiny larve lodged under his skin to adulthood on his blog www.thesmallermajority.com. The entry for Jan 9 tells the entertaining story with still. On Jan 12, he posted a video of the larva's life cycle. The video in not for the faint of heart, but the Jan 9 entry is great without the gross-out factor.

Other fabulous images of animals from the smaller majority are available here as prints, cards, and phone cases.
November 14th, 2014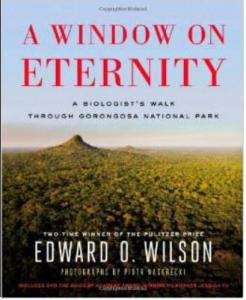 Working as part of Dr. Wilson's team of scientists tasked with cataloging every species in Mozambique's Gorongosa National Park, Piotr Naskrecki has beautifully photographed many of the smaller species of the park. Click here to read the review:
www.nytimes.com/2014/11/11/science/in-a-window-on-eternity-edward-o-wilson-finds-a-paradise-but-says-more-are-needed.html?ref=books&_r=0
October 24th, 2014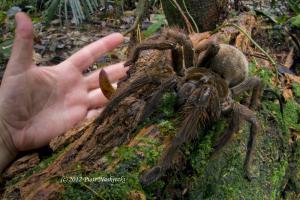 Piotr Naskrecki's photos of the Giant Bird-eating Spider have been getting a lot of attention this week. You may have seen them on MSN.com, the HuffingtonPost.com, ABC News, Fox News or even the Today show. Check out this link to his blog The Smaller Majority.
http://thesmallermajority.com/?s=goliath It's a fascinating insight into the life of the smaller critters of this works, without the crazy sensational headlines.
September 25th, 2014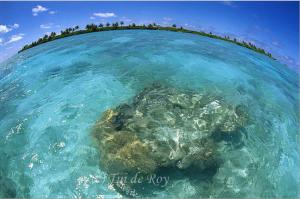 By Presidential Proclamation, and continuing a project started by the Bush administration, the President Obama has expanded the size of the Pacific Remote Islands Marine National Monument from 83,000 square miles to 490,000. At three times the size of California and nearly as large as Alaska., it is the world's largest marine sanctuary. Protected islands include Hawaii, Wake Island, Kingman Reef and Palmyra Atoll, Johnston Atoll, and Jarvis Island.

Photo: Palmyra Atoll, a wet, equatorial atoll with fringing reefs, native forests and abundant seabirds, Palmyra Atoll National Wildlife Refuge, US Line Islands, PRIMNM by Tui De Roy